I've realized I'm very far behind in adding the DIY/tutorials posts from our wedding, so I'm going to try to get some of those up for anyone working on their late spring/summer weddings!
One of the fun and easy projects we created combined two tasks in one – favors for our wedding guests and name cards/place cards (sometimes known as "escort cards",) to help our guests find their seats. Many of our guests enjoy cooking and baking – or live with someone who does! – so we decided to make a big batch of vanilla extract and divide it among our guests as favors. We dispensed it into adorable little glass bottles, adorned with sticker labels indicating the guests' names and seats. We also had children attending our wedding, so we filled their bottles with miniature M&M's candies.
I designed the sticker labels to match our wedding invitations, which was a fun and easy way to tie in the existing design elements and color scheme. Each label had the guest's name, followed by the table number they were to be seated at.  As a little extra, I made the simple little 'chalkboard' style sign in front.  Since I added this piece at the last minute, we didn't have time to find any small chalkboards. I made a quick little 4×6″ graphic and inserted it into a photo frame from Michael's craft store.
If you'd like to make the same favors/seating guide for your guests, feel free to use the sign! I took our initials out of the heart, so you may download the image, or download the file as a .pdf to print it at a higher resolution, available here:
For the bottles, I purchased the clear glass 1oz size from Container & Packaging Supply:
You can find those here. I used the corresponding small silver bottle tops to go with them, but I do believe they also have white, and possibly black, in the same size. When you view the product page, it shows you the other items that fit with the bottle.
For the labels on the bottle, I went with a 1-1/2 x 1-1/2″ square sticker labels. There are plenty of additional sizes as well as round labels if you prefer, but I liked the look of the square to go with our theme/designs. These are the ones I used: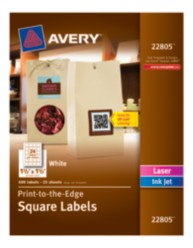 You can find those here. One pack comes with a total of 600 square labels, which is a LOT! Plenty of extras for trial & error when you're testing out your prints.
Last but not least, making your own vanilla extract is incredibly easy! This is the general guidelines I use, as follows:
Homemade Vanilla Extract
Ingredients for 8 oz of extract:
1 cup vodka
4-5 whole vanilla beans
glass jar with lid
Instructions:
Slice the vanilla beans open lengthwise with a sharp knife. Add the vanilla beans (the whole bean,) and vodka to the clear glass container. Give it a good shake, and store it in a cool dark place for at least 3 months. Every week or two, shake the container again. You'll notice the little vanilla seed flecks floating around – this is perfectly fine, they are the bulk of the flavor!
Optional: Once the mixture has steeped and is a nice rich brown color (the darker the better,) remove the pods from the jar and pour the liquid into a separate vessel, if you so desire. Some people like to strain the liquid through a fine mesh sieve, but I personally don't do that. It's entirely at your discretion.
A great source for vanilla beans is Vanilla Products on ebay. I've been buying from them for years.
———-
Even if you aren't getting married, vanilla extract makes a great gift for your fellow bakers! Be sure to start steeping it well ahead of your event for gifting.
The wedding photographs in this post were taken by Sarah Jayne Photography.